Order your Foal IgG test kit now!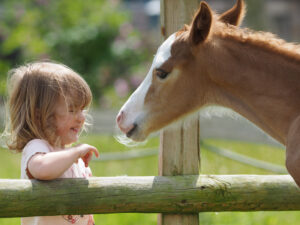 Labmaster is soon launching a new veterinary point-of-care (POC) test for equine health. POC testing is performed and analyzed in non‐laboratory settings – e.g. at stables. This type of testing may provide results more quickly than send-out lab results, and facilitate planning for the next steps of care.
A newborn foal has no natural defence mechanisms against infection. Foals are entirely dependent on antibodies absorbed following ingestion of mare's colostrum.
 Failure of passive transfer (FPT) of antibodies occurs in 10 to 20% of newborn foals.
A foal loses its ability to absorb IgGs after 18-24 hours.
Measure the foal's IgG levels between 18 and 24 hours of life to ensure sufficient
passive transfer has been achieved.
Performing the Labmaster LUCIA™ Foal IgG test during the foal's first 24 hours is quick and easy. The test kit is almost here – together with springtime foals!
Order your Foal IgG test kit now!
Read more about the Labmaster LUCIA™Foal IgG test
info(at)labmaster.fi
Tel. +358 22 760 555
Rauhalinnantie 31, 20780 KAARINA, Finland
Legal disclaimer
Products designed, developed and manufactured by Labmaster Ltd. meet their specifications when stored, used and transported according to the instructions for use and product inserts. Labmaster LUCIA™ is a trademark designed and owned by Labmaster Ltd.
Not all products are available in all regions. Check with your local representative for availability in specific markets.