New from Labmaster: Canine CRP test!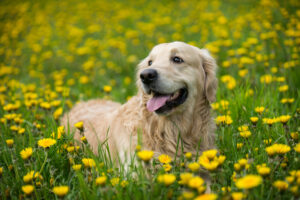 Labmaster's new Canine CRP point-of-care test is now available!
Labmaster's Canine CRP test runs in 6 minutes based on a small whole blood sample. The diluted blood sample is added to the test cassette and measurement is performed using the same Labmaster LUCIA™ Vet analyzer as with all Labmaster LUCIA™ veterinary tests. The analyzer then displays the quantitative result of the measurement.
Point-of-care (POC) testing is conducted near the patient, such as at the veterinarian's office, animal clinic or care facility. The benefits of POC testing include a quick result which aids in diagnostic work and beginning of treatment. POC testing is also considered benefitial for early detection of disease and monitoring of treatment response.
Canine CRP is a valuable diagnostic marker for the detection of the acute phase response. Its concentration has been shown to increase rapidly during systemic inflammation in various disorders including viral and bacterial infections, sepsis and pyometra, as well as in surgical trauma. cCRP is applicable also for determining when an antimicrobial therapy could be ceased (i).
(i) Malin K, Witkowska-Piłaszewicz O. C-Reactive Protein as a Diagnostic Marker in Dogs: A Review. Animals (Basel). 2022 Oct 21;12(20):2888. doi: 10.3390/ani12202888. PMID: 36290272; PMCID: PMC9598812.
info(at)labmaster.fi
Tel. +358 22 760 555
Rauhalinnantie 31, 20780 KAARINA, Finland
Legal disclaimer
Products designed, developed and manufactured by Labmaster Ltd. meet their specifications when stored, used and transported according to the instructions for use and product inserts. Labmaster LUCIA™ is a trademark designed and owned by Labmaster Ltd.
Not all products are available in all regions. Check with your local representative for availability in specific markets.