Coming soon – Canine CRP point-of-care test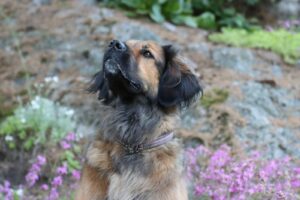 Measuring canine CRP is relevant – and with point-of-care testing, quick and easy!
C-reactive protein is an acute phase protein whose concentration rises quickly in response to inflammation. Concentrations also decrease rapidly at the end of inflammation. Because of its high sensitivity and short half-life, CRP is a good therapeutic guide for canine health. In clinical practice, canine CRP is mostly used to detect and monitor systemic inflammatory activity and effectiveness of treatment, because it is a more sensitive marker than shifts in leukocyte counts. (i)
Steiner & Covin (2022) conclude that since CRP is not specific for any particular disease, it should not be considered as a diagnostic marker for any specific disease but rather as a tool to objectively assess disease severity of inflammatory diseases in dogs. Further, they recommend the use of assays specifically developed for use in dogs. Also, each assay should only be used with its own reference interval, and when using the measurement of CRP longitudinally, the same assay must be used for each measurement. (ii)
Labmaster is happy to share the good news that this spring, a new Labmaster LUCIA™ Canine CRP point-of-care test kit will be launched!
(i) Malin, K.; Witkowska-Piłaszewicz, O. C-Reactive Protein as a Diagnostic Marker in Dogs: A Review. Animals 2022, 12, 2888.
(ii) Covin, Marshal & Steiner, Joerg. (2022). Measurement and clinical applications of C‐reactive protein in gastrointestinal diseases of dogs. Vet Clin Pathol 2022 50(1):29-36.
info(at)labmaster.fi
Tel. +358 22 760 555
Rauhalinnantie 31, 20780 KAARINA, Finland
Legal disclaimer
Products designed, developed and manufactured by Labmaster Ltd. meet their specifications when stored, used and transported according to the instructions for use and product inserts. Labmaster LUCIA™ is a trademark designed and owned by Labmaster Ltd.
Not all products are available in all regions. Check with your local representative for availability in specific markets.